A graphic project is based on an aesthetic component, not just in terms of design, but also the medium on which it will be presented: paper. For this reason, there are certain concepts that designers should take into account regarding a paper's characteristics and applications.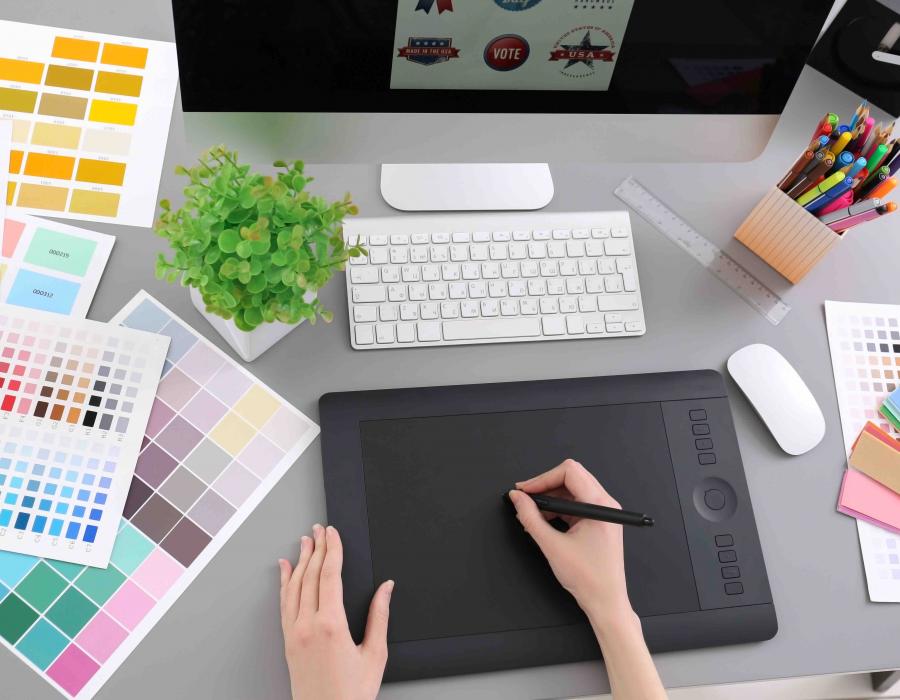 1.

The right composition to facilitate handling. 
Cellulose fibres are part of the paper's basic composition and are either short or long. Short fibres measure 1 mm on average, they come from deciduous trees such as the eucalyptus, and present better surface characteristics for printing, affording the paper smoothness. On the other hand, long fibres range from 2 to 4 mm, they are obtained from evergreen trees, such as the pine, and deliver better mechanical properties, basically strength. Mineral products (known as fillers) are added to fill in the gaps to provide evenness and smoothness, reduce transparency and improve printing: however, they also reduce quality through the loss of strength, rigidity and the mechanical properties provided by cellulose and take away the latter's space. 
A material with shorter fibre and a great deal of filler will be more suitable for printing, as it is more even. However, if the product needs to be opened and closed a lot (for example books), the strength provided by long fibres make them the optimal choice. In any event, the key lies in using papers manufactured with the right percentage of these components in order to combine the best properties that each one of them provides individually and thus be able to use them for all types of handling.  
2.

With the grain or against the grain: the key factor in folding and printing. 

Grain.
Grain direction is the direction in which the cellulose threads are deposited when the paper is manufactured, and this determines folding and printing resistance. 
If the paper is intended for printing, the designer must make sure that the printer works against the grain in offset, since the cartridges crush the fibres and create a change of registration (elongation of the material): and in the direction of grain in digital printing to promote better circulation inside the machine. If folds are to be created on the sheets, this should be done in the same direction as the cellulose threads to prevent them from bending, dirty creases or even from causing the paper to tear. This occurs more easily in papers with a greater percentage of short fibre, and barely occurs in long-fibre papers. Finally, if it is a binding project, the scores and folds must also be made in parallel to guarantee that the cover moves properly and cleanly and to avoid tensile forces that could cause it to fold.
3.

Each grammage, a specific use.
Different paper grammages are to be found on the market, each one of which has recommended applications on account of their handling capacity. In publishing (for example in front and back covers), soft-bound books normally have a grammage of between 200 and 350, whereas hard-bound books generally use materials with a grammage of between 115 and 130. In the packing sector, these values are between 100 and 115 grams for rigid packaging and 300 and 350 grams for flexible packing.
Another factor must also be taken into account: the paper must have certain characteristics depending on the printing method selected. Digital machines do not always admit grammages higher than 330, whereas such restrictions do not apply in offset printing.
4.

There are other materials besides coated paper.
Designers must remember that not only can they use paper in their work, but that there is also a vast array of other materials available to them, such as natural-appearance papers, two-tone papers, varnished paper, natural cork or texturised cardboard. They may opt for more exclusive options, depending on the sector for which the project is intended and their originality. However, when selecting the material, they must remember that each one will admit specific handling techniques, which will depend on factors such as grammage or how scratch- or blemish-prone they are, and the ultimate choice must address all the processes involved.
5.

Gloss

and texture, end-result modifiers.
Natural, matte, metallic, skin effect, plasticised, embossed… Each design project requires a different texture or gloss adapted to the intended aesthetic finish, although every option involves different requirements. Paper's natural appearance is porous and it offers better lamination and better ink absorption during printing, thus removing any shine from the letters. On the other hand, coated paper has blocked pores, leading the ink applied to it to dry on the surface. In this case, the printed items look shinier and some inks may even "break" or crack, although there are techniques available to prevent this from occurring. 
Any paper that is not natural loses its porosity through the application of a surface treatment (which is detectable because it does not absorb the water when a drop is applied to it). These processes that are used to treat paper, including coating, yield varying degrees of results in terms of finesse. For example, the matte look, obtained by the application of paint on the surface, is more delicate and requires much more careful handling in order to avert the appearance of white lines that ruin the material's aesthetic appeal.